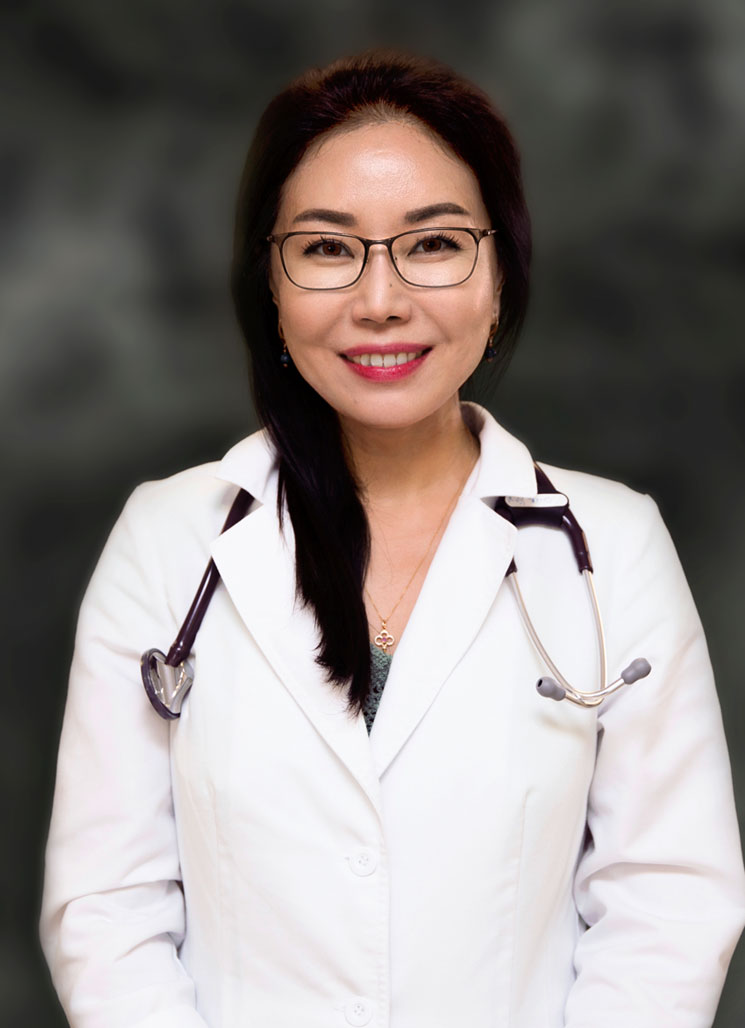 Dr. Ji Yeong Kang
Dr. Julienne Kang received her experience in medicine working at one of the busiest trauma center hospitals in New York. During her rotation, Dr. Kang was involved in cases ranging from asthma and the flu to cardio-respiratory arrest, substance abuse, and overdose. Dr. Kang was also a member of the stroke team, responsible for initial assessment and risk stratification. She also has extensive experience in the fields of anesthesia and pain management from teaching hospitals in Seoul and Hong Kong, and received multi sub-specialized anesthesia training in one of Korea's biggest hospitals. Dr. Kang has excellent clinical skills in ICU, emergency medicine and critical care and is well versed with the management of septic shock, acute respiratory distress syndrome, congestive heart failure, COPD, and other critical conditions requiring mechanical ventilation and aggressive resuscitation.
Dr. Kang earned her Medical Degree and a Masters in Anesthesiology from the University of Ulsan, College of Medicine in Seoul, South Korea. She completed a Cardiothoracic Anesthesia and Pain Management fellowship at Asan Medical Center before taking up an Internal Medicine residency at Lincoln Medical Center in New York. Dr. Kang taught at Samsung Medical Center in Seoul, Korea as an Attending Anesthesiologist and Assistant Teaching Professor from 2008 – 2012 and at Queen Mary Hospital, Hong Kong University as a Clinical Assistant Professor in the Department of Anesthesiology from 2012 – 2014.
In 2015, Dr. Kang relocated to Guam and became part of the PMC Isla Health System as an Internal Medicine and Pain Management physician. Dr. Kang has been with GRMC since the summer of 2017.