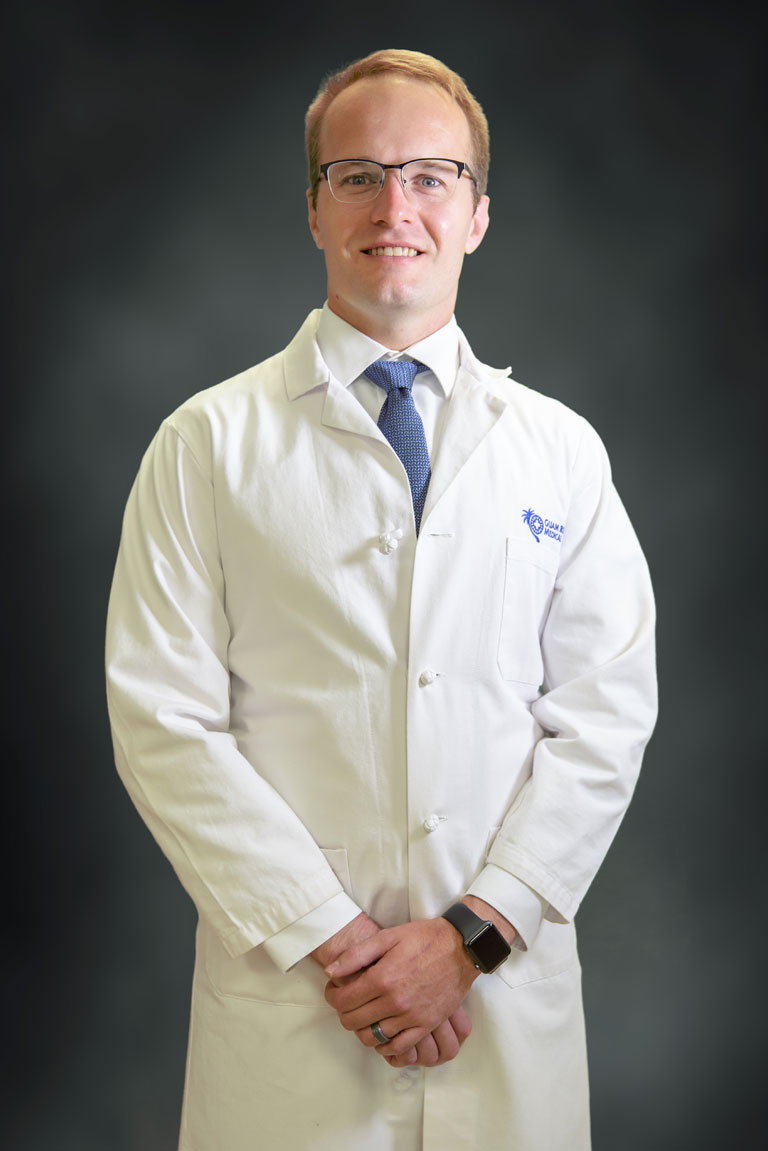 Dr. Nicholas Bandy 
Dr. Nicholas Bandy is a board-certified general surgeon who specializes in surgical critical care. He comes to GRMC from Virginia, where he worked at the Sentara Norfolk General Hospital in General Surgery, Trauma Surgery and Surgical Critical Care.
Dr. Bandy earned his medical degree at Eastern Virginia Medical School (EVMS) in Norfolk, Virginia and did his Internship in General Surgery at the University of Virginia at Charlottesville. He returned to EVMS for his General Surgeon Residency and a Surgical Critical Care Fellowship. During residency Dr Bandy was named the LD Britt administrative chief and was also selected as the Chief Resident of the Year. He was recognized as a Professional Role Model at EVMS where he was also an Assistant Professor in the Department of Surgery.
He is a member of the American College of Surgeons, the Eastern Association for the Surgery of Trauma (EAST), the South Eastern Surgical Congress and the Association for Academic Surgery. His research interests include outcomes among Emergency General Surgery and Trauma Surgery patients. He has given national presentations in his field and been published in reputable medical magazines and journals.
Dr. Bandy is fluent in Spanish. When not at work, he enjoys spending time at the beach with his family, running, and grilling. Dr. Bandy is on Guam with his wife, a pediatrician at Naval Hospital, and their daughter. The couple is expecting their second child soon.
To make an appointment for a surgical consultation, please call General Surgery at 645-5591 or 969-4951 or by fax at 969-4874. You may also email them at specialty.outpatient@grmc.gu.