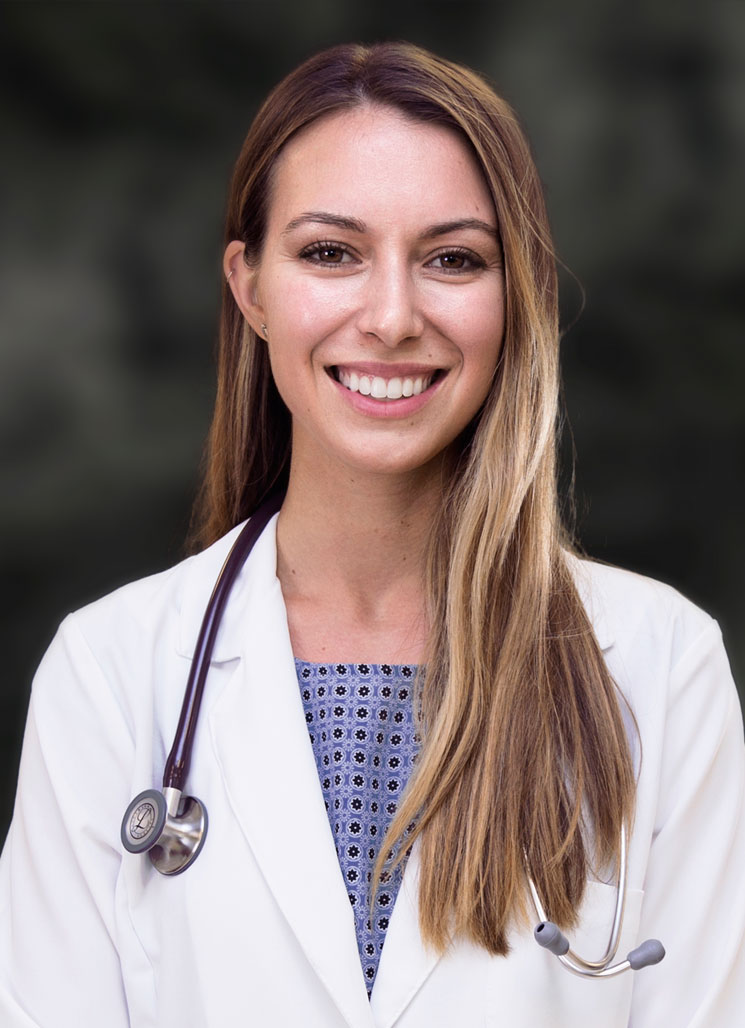 Lauren Doyle, MSN – AgPCNP
Lauren Doyle is a Nurse Practitioner specializing in Oncology Palliative Care. She grew up in New Hampshire and found her way to Saipan in 2012. There, she worked as a home health nurse and yoga instructor. She also has several years of experience as a hospice nurse and ICU nurse. She returned stateside to complete her Master of Science in Nurse Practitioner at George Washington University. Lauren then completed a rigorous fellowship in Cancer Pain and Palliative Care at the nation's leading cancer institution, Memorial Sloan Kettering Cancer Center in New York City. She then spent one year working in Renton, Washington as a Palliative Care Nurse Practitioner before moving to Guam.
Lauren worked as a Hospitalist Nurse Practitioner at GRMC from 2018-2020, and is now working in Oncology Palliative Care. Her role is to help patients and their families cope with the challenges of serious illness through pain and symptom management, support, and advance care planning. Her goal is to improve the quality of life for every patient she sees. Any cancer patient who is suffering from uncontrolled pain or symptoms may benefit from seeing Lauren.
Outside of GRMC, Lauren enjoys freediving, hiking with her boonie dog Tasi, and traveling. She loves Guam and is so happy to call this island her home