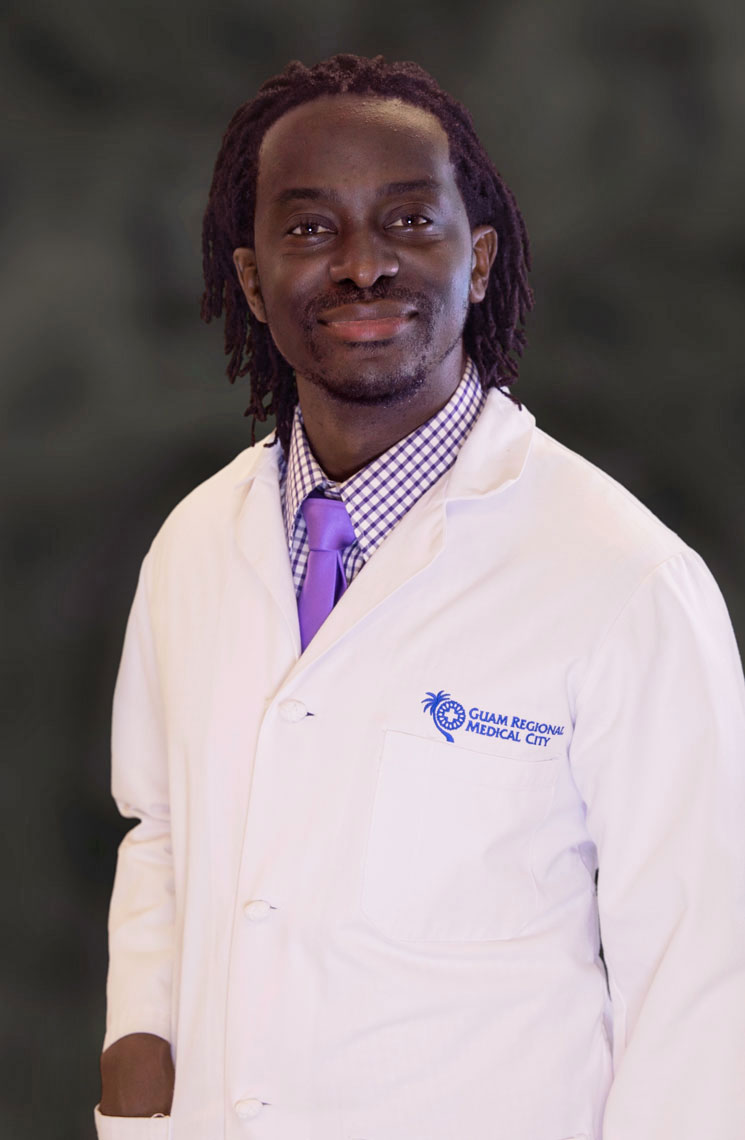 Dr. V. Kwasi Nyame, M.D.
Excellence and quality care delivered with a compassionate smile has been the way Dr. Nyame treats his patients since embarking on his career 10 years ago as a neurosurgeon in training and even more so now as a board-certified neurosurgeon at GRMC.
Growing up in a part of the world with limited access to health care, Dr. Nyame decided to make it his mission to provide quality specialty surgical care to those in need. After witnessing multiple brain and spine injuries due to traffic accidents in his birth country of Ghana, he chose to specialize in neurosurgery.
During his undergraduate training Dr. Nyame excelled in his coursework and found time to publish an original thesis which has since lead to the development of high speed data transfer via fiberoptic cables. At Rutgers Medical School, he completed his Medical training while pursuing a Masters in public health.
Dr. Nyame has fulfilled his mission, bringing health care to areas with limited access in Detroit and the Navajo reservation in New Mexico, while also educating his peers about neurosurgical principles. He has also returned to Ghana on his own time to care for his people.
Dr. Nyame is board certified by the American Board of Neurosurgical Surgeons. He brings with him a wealth of knowledge and experience in neurosurgical cancer and complex spine care. He enjoys spending time with his family, scuba diving, hiking, youth outreach and flying.
To make an appointment for a consultation with our Neurosurgeon, please call our Neurology and Neurosciences clinic at 645-5591 or 969-4951 or by fax at 969-4874. You may also email them at specialty.outpatient@grmc.gu.