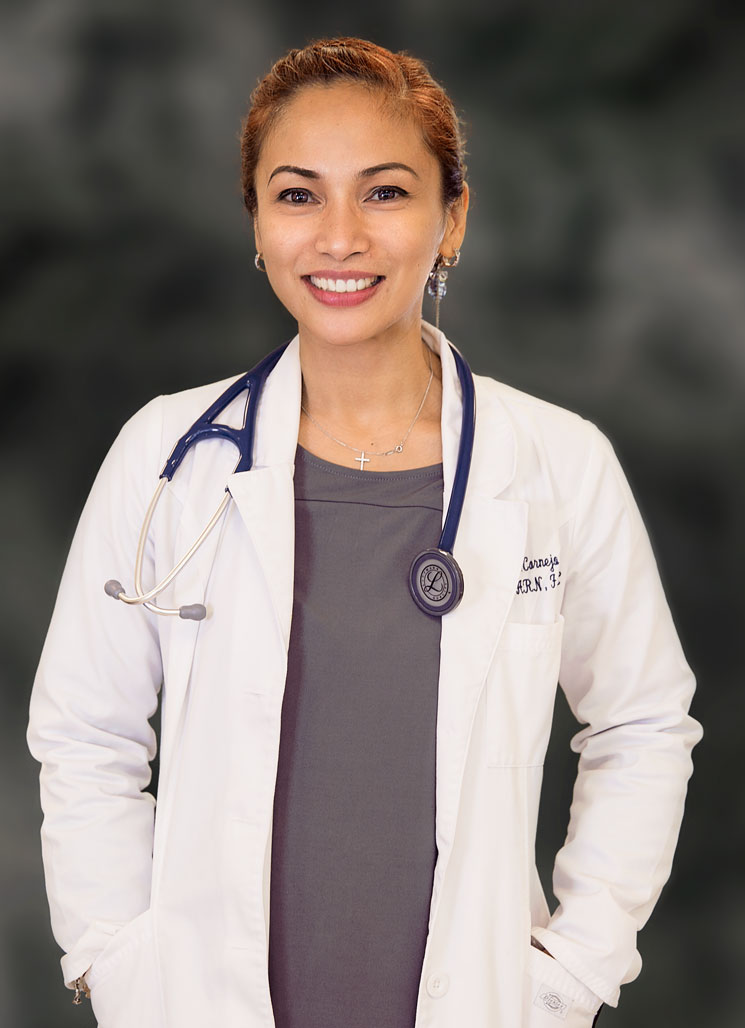 Emiliza S. Cornejo, APRN, FNP-BC
Emiliza "Mel" Cornejo earned her Master of Science in Nursing – Family Nurse Practitioner degree from Gonzaga University in Spokane, Washington.  The program prepared her to provide a holistic approach to primary care for individuals and families of all ages, as well as manage acute and chronic health conditions. She is board certified by the American Nurses Credentialing Center. She also holds a Bachelor of Science Degree in Psychology and Nursing from the Philippines.
Mel practiced as a Registered Nurse in California, Hawaii and Washington State. She has had extensive experience working with diverse population in various settings such as Skilled Nursing Facility, Hospice Inpatient Unit, Medical- Surgical floor, Primary Care clinic and Soldier-Center Medical clinic. Her clinical rotations in graduate school include Primary Care clinic, Internal Medicine and specialty block at the University of Washington – CCU. Her multifaceted training enabled her to provide comprehensive, well-rounded, and compassionate care. Mel currently works as a Hospitalist Nurse Practitioner at GRMC. She can provide primary and acute care, both autonomously and in collaboration with other healthcare professionals. On a typical day, Mel meets and rounds on her patients, performs assessment, obtain history and document physical exam and findings, develops medical diagnosis, orders diagnostic work-up and interprets results, and prescribes medical treatment. She provides referral, counseling and education, geared towards promoting healthy lifestyle choices, and prevention of illness and injury.
When she is off service, she flies back to Japan to spend time with her family. She enjoys travelling with her family, hiking, and doing arts and crafts.