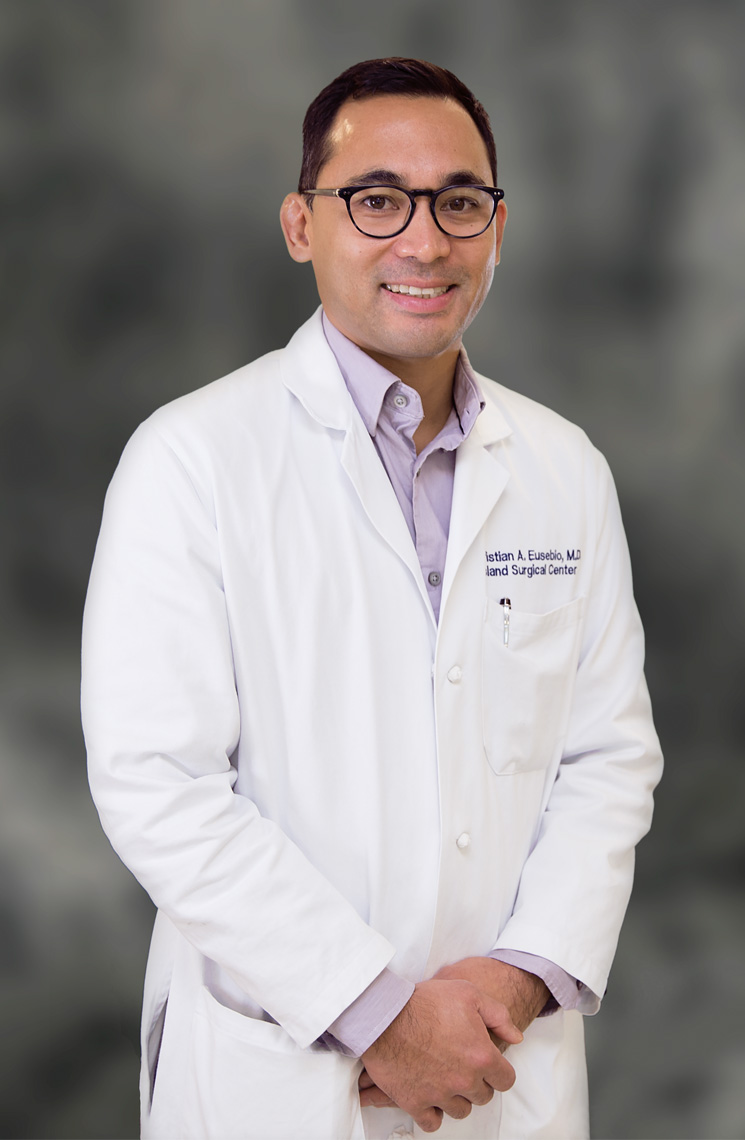 Dr. Christian Ada Eusebio
Dr. Christian Ada Eusebio earned his medical degree at Ross University School of Medicine in Portsmouth, Dominica in December, 2010. He conducted his internship at North Shore – Long Island Jewish Health System in Long Island, NY and completed his General Surgery residency at the Lehigh Valley Health Network in Allentown, Pennsylvania in 2017.
Dr. Eusebio was awarded the University of Guam Professional and Technology Scholarship from 2006 to 2010. He is currently an Associate Fellow of the American College of Surgeons, member of the Guam Medical Society, and the Society of American Gastrointestinal Endoscopic Surgeons.
While conducting his medical studies, Dr. Eusebio was a volunteer at the Ross University Health Fair and the Salybia Mission Project, and a member of the Physicians for Human Rights, Chicago Chapter.
When not practicing medicine, Dr. Eusebio enjoys spending time with his wife and children. He also likes to play basketball, the challenge of Brazilian Jiu-Jitsu, deep sea fishing, and barbequing.