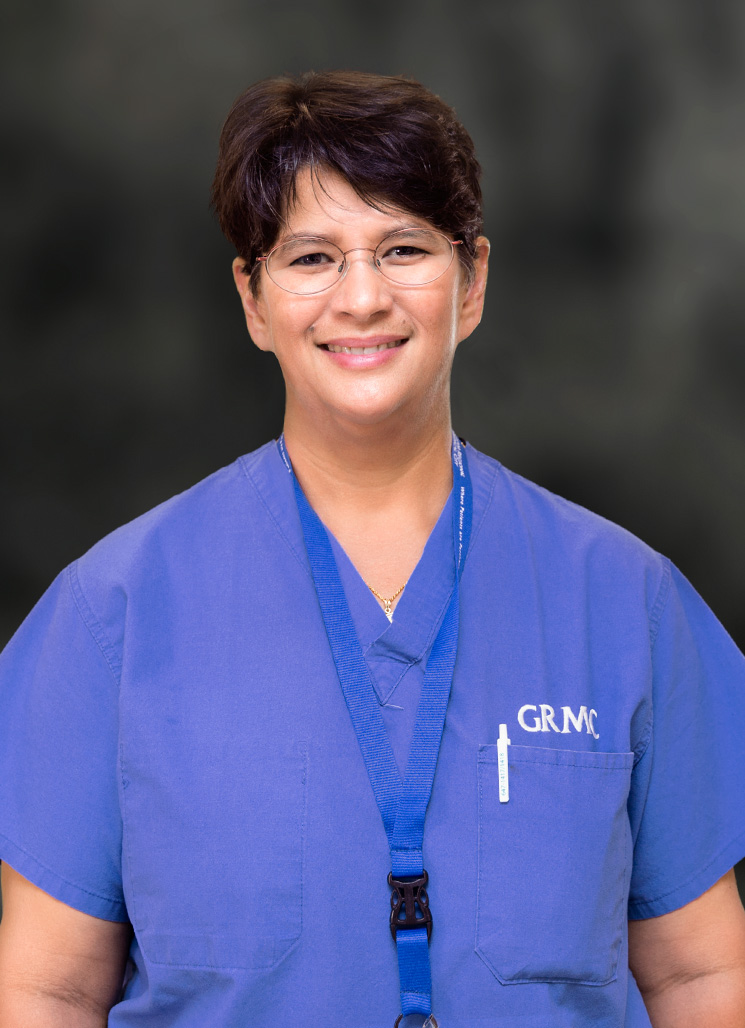 Dr. Annie U. Bordallo
Born and raised on Guam, Dr. Annie Bordallo is the island's first OB/GYN to return home to practice. A 1980 graduate of the Academy of Our Lady of Guam, she went on to graduate from Sarah Lawrence College in New York before receiving her medical degree from Howard University College of Medicine in 1993. A year after opening her solo practice in 1998, Dr. Bordallo formed Marianas Physicians Group with Dr. Ellen Bez and Dr. Rosie Villagomez. Today, MPG is the largest women's health clinic on Guam.
Dr. Bordallo is a board certified OB-GYN who believes that a normal pregnancy and birth are a natural process rather than a medical condition, and require little medical intervention. With that in mind, she opened Sagua Mañagu, Guam's first and only birthing center, in 2000.  Joined by a dedicated staff of physicians and certified nurse midwives, Dr. Bordallo and Sagua Mañagu have delivered almost 8,000 babies. They have also changed the way women and their families experience childbirth on Guam.  By using LDRPs, where women and their newborns stay in the same room throughout the birthing process and delivery, she and her team have elevated the standard of care for all women on island needing maternity services.  It is the model now being used at GRMC and USNH.  It is the model that GRMC wants to create.
Even before GRMC opened in 2015, Dr. Bordallo wanted to support the hospital bringing new technologies, medical advancements in cardiac care and specialties in medicine that the island lacked. She wanted to provide her patients with choices to deliver at either the hospital or Sagua Mañagu.  In the spirit of assisting the new hospital, she took on the responsibility of heading the OB-GYN Department at GRMC.   Dr. Bordallo is an active supporter of GRMC and understands the benefit of having two hospitals in our community in order to bring an improved standard of care for all of our island residents.