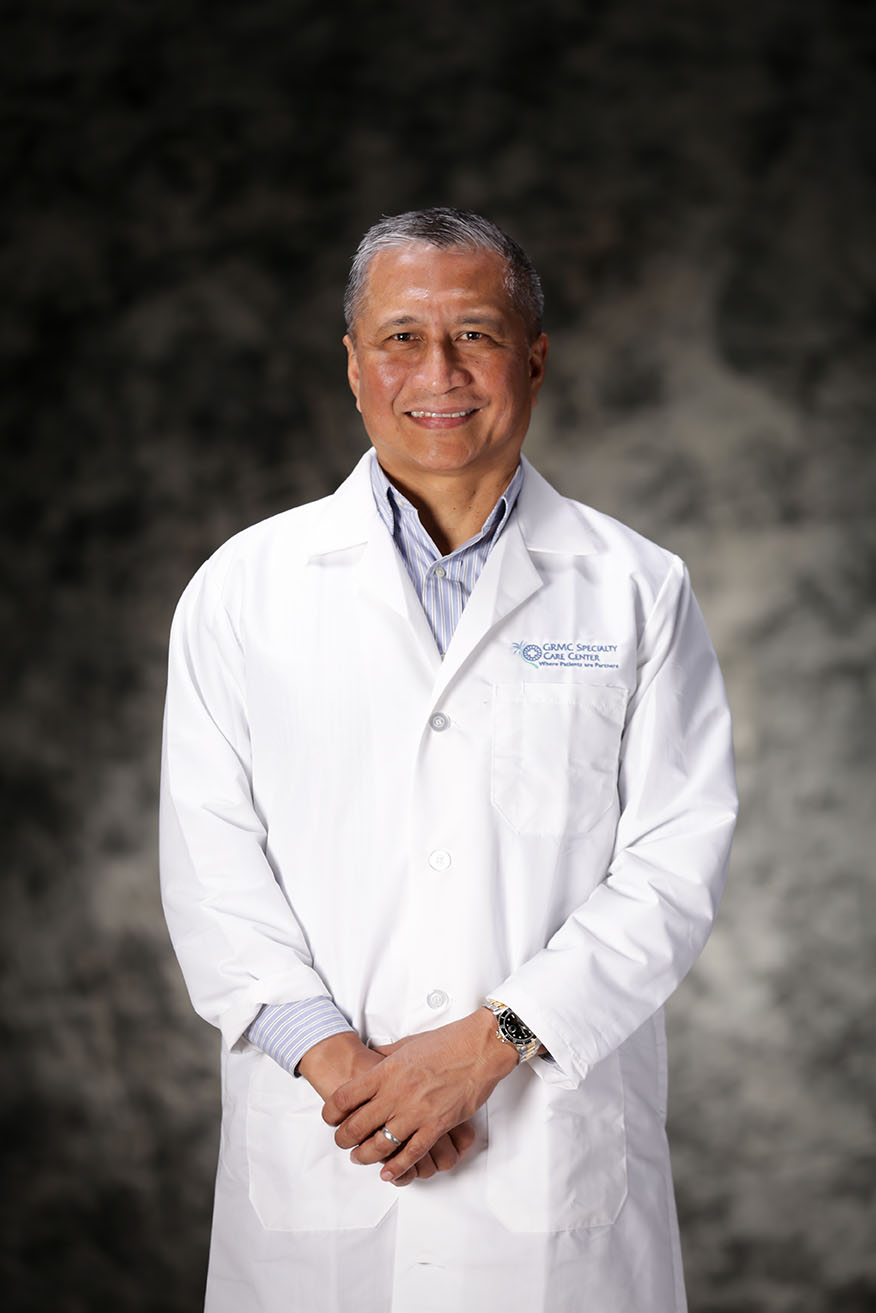 Dr. Michael Cruz
Dr. Michael Cruz is President and Chief Executive Officer of the Guam Regional Medical City.  He is a Diplomate of the National Board of Medical Examiners.  He is Certified in Surgery by the National Board of Physicians and Surgeons and is a Fellow of the American College of Surgeons.  He received a Bachelor of Science (BSN) degree in Biology from Walla Walla College in Washington, Doctor of Medicine (MD) from Loma Linda University in California and a Master in Business Administration (MBA) from Brandeis University in Massachusetts.
Dr. Cruz previously served as the Medical Director and Chairman of the Department of Surgery at Guam Memorial Hospital.   Dr. Cruz served on the Guam Board of Medical Examiners and as a Director of the Mountain Pacific Quality Health Foundation.   He is a charter member of the Guam Medical Association and the American Society of Breast Surgeons.
In 2004, Dr. Cruz was elected as Senator to the 28th Guam Legislature where he served as the Chairman of the Health and Human Services Committee.  In November 2006, Dr. Cruz was elected Lieutenant Governor of Guam.  He served in that office from January 2007 until December 2011.  Dr. Cruz is the co-founder and President of the Ayuda Foundation, a federally recognized non-profit medical mission organization which has brought millions of dollars of healthcare supplies and medical teams to Micronesia and Asia.  Dr. Cruz was recognized for his humanitarian work by the National Governors Association in 2004 as the NGA awardee for Distinguished Service to State Government and by the American College of Surgeons as the Surgical Volunteerism Awardee for 2011.  In addition, Dr. Cruz received the C-Change: Collaborating to Conquer Cancer Award in 2009 from the former President of the United States, George H. Bush.
Dr. Cruz is a Colonel in the United States Army assigned as the State Surgeon of the Guam Army National Guard.  He is a combat veteran of Operation Desert Storm, Operating Iraqi Freedom and Operation Enduring Freedom.  For his service in Iraq and Afghanistan, he received a Bronze Star Medal and a Combat Medical Badge.
To make an appointment for a surgical consultation, please call General Surgery at 645-5591 or 969-4951 or by fax at 969-4874. You may also email them at specialty.outpatient@grmc.gu.