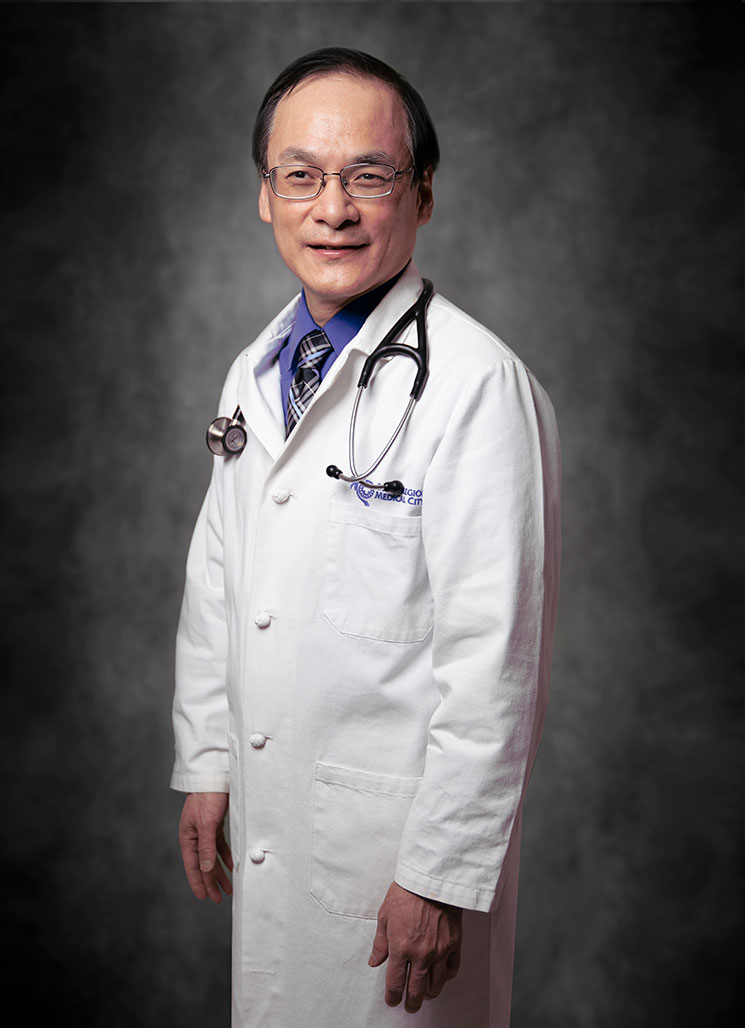 Dr. Carl Tahn
After being in active practice as a Medical Hematologist/Oncologist for the last 25 years, Dr. Carl Tahn has now joined GRMC. Dr. Tahn earned his medical degree in 1991 at George Washington University School of Medicine in Washington, DC after graduating with cum laude honors from Duke University with a Bachelor of Science degree. In 1994, he completed his internship and residency at Oregon Health Sciences University in Portland, Oregon and joined the US Air Force, where he served as Chief of Internal Medicine as part of the 47th Medical Group at Laughlin AFB in Del Rio, Texas for four years. He was honorably discharged at the officer rank of Major in 1996 and continued to serve in the USAF Active Reserves until 2001.
Dr. Tahn completed his fellowship in Hematology/Oncology at the University of North Carolina in Chapel Hill, NC in 1998 while simultaneously earning his Master of Public Health degree at the UNC Rollins School of Public Health. His master's thesis was titled "Smoking Cessation Programs in Rural North Carolina Communities". He became Board-certified in Internal Medicine and Medical Oncology in 1999 and has continued to participate in the Maintenance of Certification program with the American Board of Internal Medicine.
Upon completion of his studies, Dr. Tahn was appointed Assistant Professor at Emory University where he taught medical students and fellows until 2003 when he entered private practice at Cancer Care Centers of Brevard in Rockledge, FL. After being in active clinical practice for 12 years, he began working as a Locums provider throughout the country, serving rural communities from Maine to Alaska and numerous other hospitals across the United States.
Dr. Tahn has been a member in good standing at the American Society of Clinical Oncology, American College of Physicians and the Society of General Internal Medicine for over 20 years. He has conducted clinical trials in various cancers and has presented posters and research papers at ASCO and SGIM meetings.
In his free time, Dr. Tahn enjoys rollerblading and bicycling along the pristine beaches of Guam.