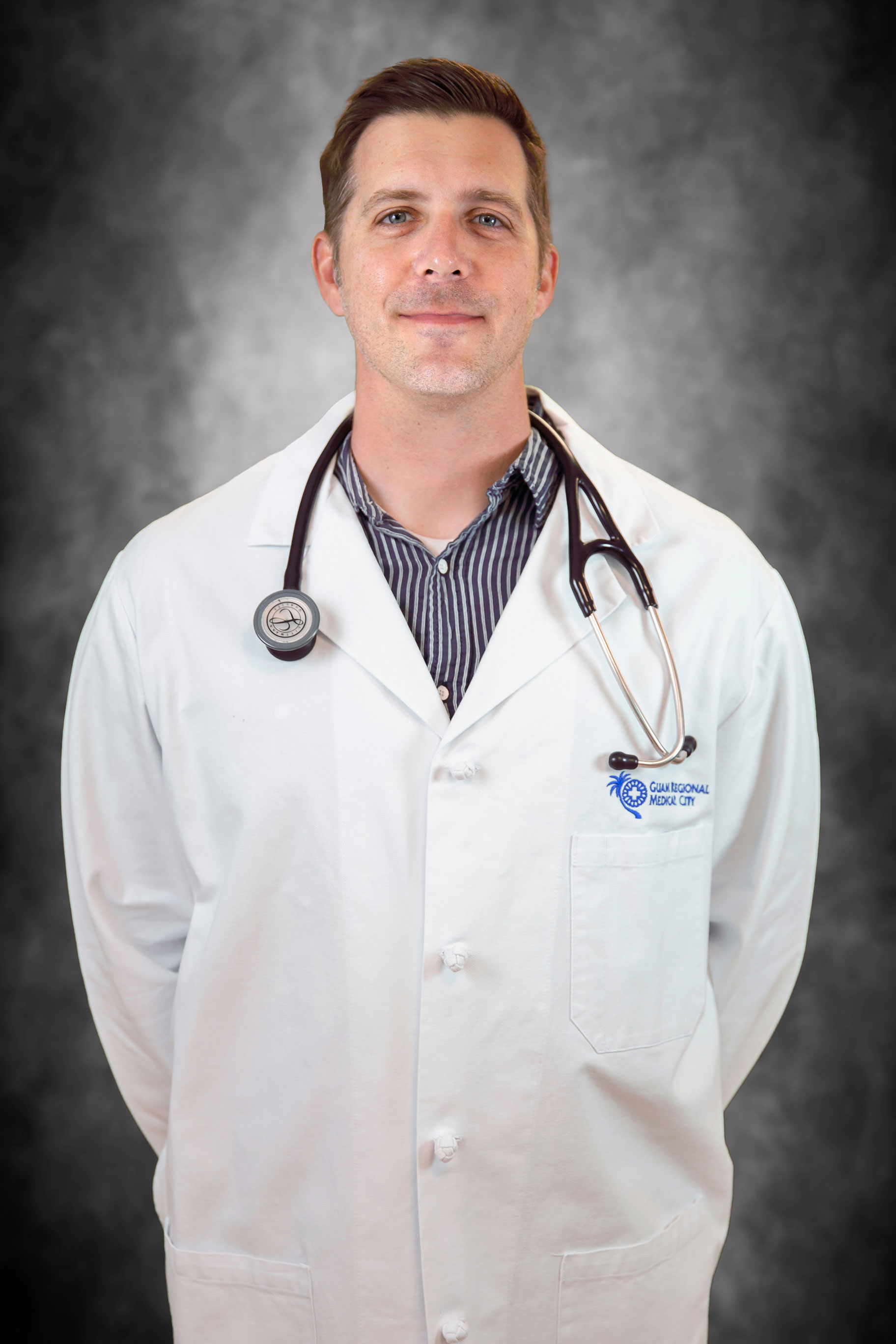 Dr. Alexander "Beau" Wielaard
Dr. Alexander "Beau" Wielaard is GRMC's Chief Medical Officer and an Emergency Medicine doctor. He earned his medical degree from the Medical College of Georgia in Augusta, Georgia in 2007. Dr. Wielaard completed his internship and residency in Emergency Medicine at the University of Maryland Medical Center, R. Adams Crowley Shock Trauma Center, and the Baltimore Veterans Affairs Medical Center in Baltimore, Maryland.
Dr. Wielaard has practiced emergency medicine at inner-city trauma centers, suburban community hospitals, and rural critical access facilities in Baltimore, Washington D.C., Anchorage, Portland, Albuquerque, and Kailua-Kona. He gained valuable experience treating a diversity of orthopedic injuries and altitude-related illnesses while working seasonally in the Vail, Colorado ski area.
He developed a keen ability to adjust to any situation that presents in the emergency room through extensive work and volunteer experience in places like Alaska, the Philippines, Liberia, and Africa. Dr. Wielaard is a member of the non-profit organization Cross Cultural Care, where he collaborated with the Liberian Ministry of Health to develop emergency services in the resource-limited area of Roberstport, Liberia.
Dr. Wielaard has been with GRMC since 2016. He serves as Chair of the Emergency Department and Pharmacy and Therapeutics Committees. He is also an active member of the island-wide Emergency Medical Services (EMS) Commission. Dr. Wielaard has been a core developer of GRMC's institutional response to the COVID-19 pandemic while also providing bedside clinical care to patients who test positive in the GRMC Emergency Department. In 2020, he was promoted to Chief Medical Officer.
Dr. Wielaard is board certified by the American Board of Emergency Medicine and is an enthusiastic advocate for modern evidence-based and patient-centered emergency care.
His hobbies include sailing, diving, soccer, football, snowboarding, kiteboarding, and mountain biking.