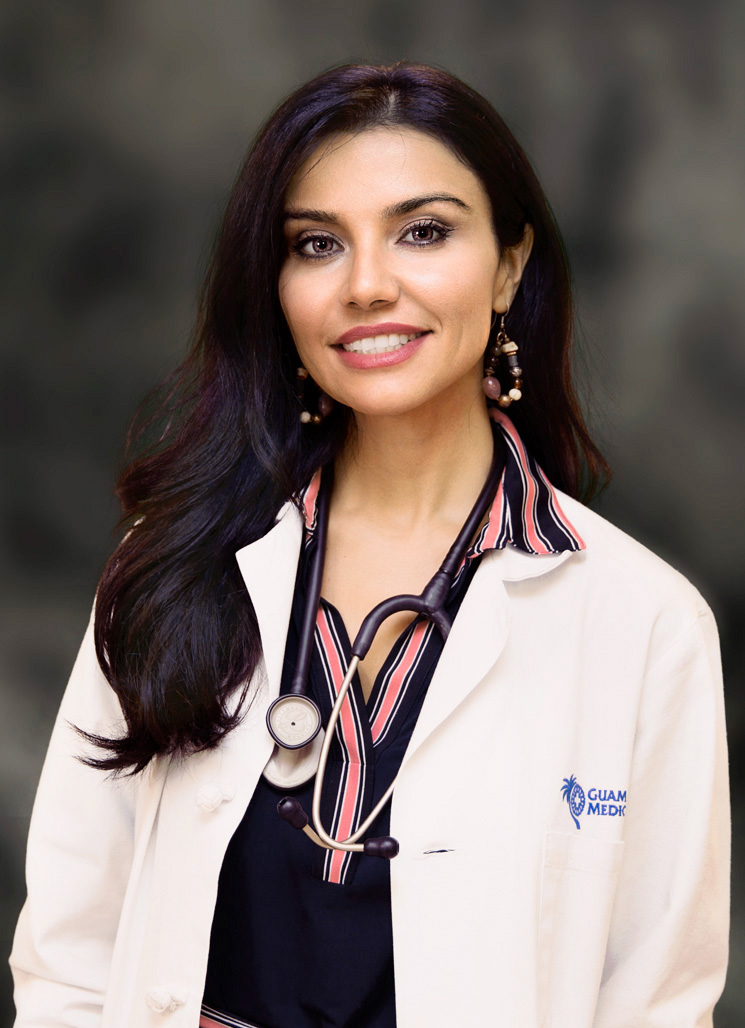 Dr. Najmeh Akhavan
Dr. Akhavan is board certified in Internal Medicine and is a practicing hospitalist here at GRMC.  She  boasts graduation from Ross University School of Medicine and completed her Internal Medicine residency from Indiana University in 2011.  Subsequent to her training, she enjoyed a faculty position through 2013 as an Assistant Professor of Medicine at Indiana's largest county training facility, Wishard Hospital.
Dr. Akhavan is multilingual in Farsi, English and has a good command of Spanish. World travel is a passion and in addition to having visited nearly 60 countries, she has lived in 10 and has had the great fortune to work in New Zealand, Africa, Mexico, the Virgin Islands and Iran.  Dr. Akhavan has carried her love of teaching from her days at Wishard Hospital to the Kenyan medical residents of Moi University as well as assisted in their curriculum development. She may be most proud however of her volunteer experiences during earthquake relief efforts of the Colima, MX earthquake of 2003 and the Borujerd, Iran quake of 2006.
Prior to joining our team here at GRMC, Dr. Akhavan was in private practice for a large Dallas hospitalist group serving the needs of Medical City Hospital, a 668-bed tertiary referral center.
She finds time to enjoy kickboxing, Zumba, sky diving and SCUBA.